Ultrasonic microinjection machine traded by Ultrasion, a company born in 2010 to commercialize the technology created in the Ascamm technological center, now named Eurecat, to manufacture microstructures non-visible for the human eye through ultrasonic micromolding.
Mateu y Solé, S.A. is one of the shareholders of ULTRASION and a manufacturer of the SONORUS Microinjector.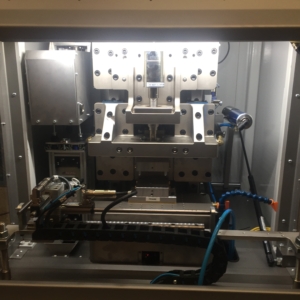 Ultrasion technology is the result of research initiated in the field of plastics foundry in 2005. It is sold as machinery to make tiny pieces with this disruptive technology. Customers around the world have shown interest in this technology, but only to mention countries like United States, Germany, United Kingdom or Switzerland, and only a small part of the sales, about 5%, corresponds to domestic customers such as Gaes or UPC. The system is used to produce plastic pieces that were previously made of metal, such as microgears for watches, or for example a cannula with special characteristics for orthodontics.
Important, for parts with high requirement in geometry and accuracy, instead of melting plastics with heat, it is done by ultrasonic vibration, which makes the process faster and more accurate.
For additional information consult the ULTRASION web: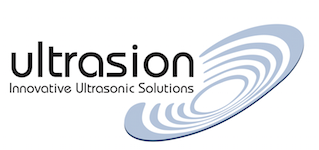 http://www.ultrasion.eu
√  Elimina la necesidad de husillo, camisa y resistencas
√  Elimina el tiempo de resistencia
√  Elimina la degradación del material
√  Sin necesidad de purga
√  Reducción masiva del desperdicio
√  Small footprint
√  Reducción de la viscosidad del material
√  Reducción de las presiones del moldeo
√  Reducción fuerzas de cierre
√  Ideal para el moldeo por inserción
√  Gran ahorro energético
√  Reducción de los costos de herramientas

For Mateu and Solé, S.A. the customer satisfaction is fundamental. Our technical team and after-sales service distinguishes us as a confident company.
We supply new equipments including its final installation in the client's premises and we give all the necessary technical support to the qualified personnel of the customer company.
Our commitment does not end here, you could contact us for any questions or additional information that you will need in relation to the equipment supplied thanks to our after-sales department specialized in:
Installation
Audit
Maintenance and Repair
Original spare parts
Training and consulting.