Meteor Evo Series
It is the reference model of MATEU and SOLE, S.A. and the most recognized. Characterized by its robustness and designed to last in time, this series has been serving our customers for more than 40 years.
Range of injection machines from 30 Tn up to 825 Tn of closing force.
Different models with piton or double knee closing systems, with or without Servosystems that save up to 80% related to traditional hydraulic equipment, with electric or hydraulic load.
METEOR SERIES. MACHINES TO ENDURE IN TIME
Meteor Series
Closing by Hydraulic Piton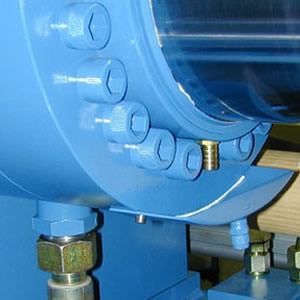 Meteor Series
Closing by Double Knee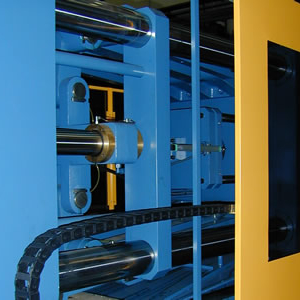 METEOR SERIES. GENERAL CHARACTERISTICS
√ Guided by high strength steel columns
√ Plates mould-holding with holes and drills according to Euromap standards
√ Dual plate hydraulic ejector, being able to program the speed, pressure, travel and number of ejections, as well as preexpulsion
√ Three closing speeds, three opening speeds, programmable and independent.
√ Double hydraulic and electrical safety system acting on the protective doors
√ Low closing pressure for mold protection.
√ Pneumatic system for eject parts.
√ Fully hydraulic advance system by means of a cylinder with rapid displacement integrated in the closing piston.
√ Mold locking is performed by applying pressure to the locking plunger.
√ Self-regulating adjustment of the thickness of the mold allowing large variations by changing the columns of the ejector plate.
.
√ Advance system of double knee with big robustness, arranged vertically
√ Automatic adjustment of mold thickness
√ Front door pnematically drivem from 25o Tm (included)
√ Centralized and programmable lubrication
√ Self-adjusting automatic clamping force
√ Hydraulic or pneumatic cores
√ Photoelectric Cell
√ Scraper cylinder
√ Additional mold heating zones
√ Higher or lower torque motor
√ Equipment for degassing, thermosets, elastomers, rigid PVC and crystalline
√ Special plasticizers (bimetallic, etc.)
√ Needle closure, pneumatic, filter, self-closing or special nozzles.
√ Injection accumulators
√ Injector closed ring with servo valve
√ Oil Micro-filter
√ Electric charge
√ Frequency inverter
√ Vertical injection unit for bimaterial
√ Fall ramp of parts.